Regular price
Sale price
110,00 EUR
Unit price
per
Sale
Sold out
My heart is beating fast. I am excited. I am alive! Right in this very moment. No standards, no worries, just the here and now. Everything is mine - in this breath. And nobody can stop me. I live, love, dance. Just as I want it. I radiate.
Handmade from: Jasper, Sandalwood
Natural Materials

Landscape Jasper
---------------
This jasper captivates with its unique pattern, reminiscent of small painted landscapes. By looking closely at these fine details, you gain a strong presence in the present moment and can more easily detach from fears and worries. Jasper gives courage, joie de vivre and focuses the thoughts completely in the here and now.

Sandalwood
---------------
This aromatic wood is one of the most traditional materials for making malas. It has a special, inner warmth and feels soft and comforting when stroked over it. It also gives off a subtle scent that will always remind you of peace and tranquility in your everyday life. Sandalwood attracts positive energies and supports a calm, peaceful lifestyle.

Handmade in Our Studio

All our malas are made in our studio in Germany. This way you can be sure that your mala was created in a mindful process under fair working conditions and all beads were carefully selected by hand.
Details & Size

108 beads + Guru bead
Thread: 100% cotton
Pendant: brass, 18K gold plated
Length of the necklace: ca. 84 cm
Length of the tassel: ca. 4 cm
Beads Ø : 6mm
● In Stock - Ships within 2-3 business days
View full details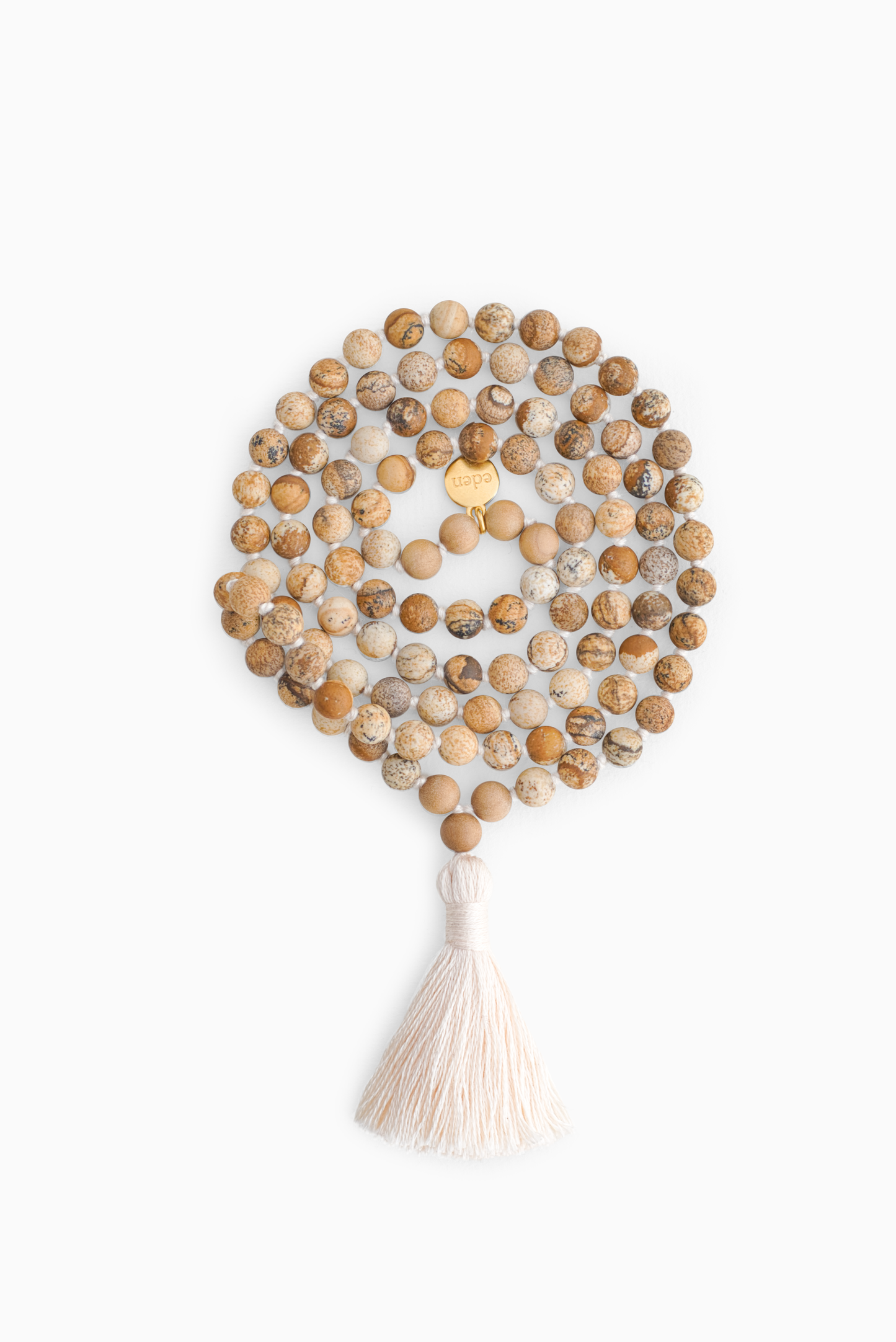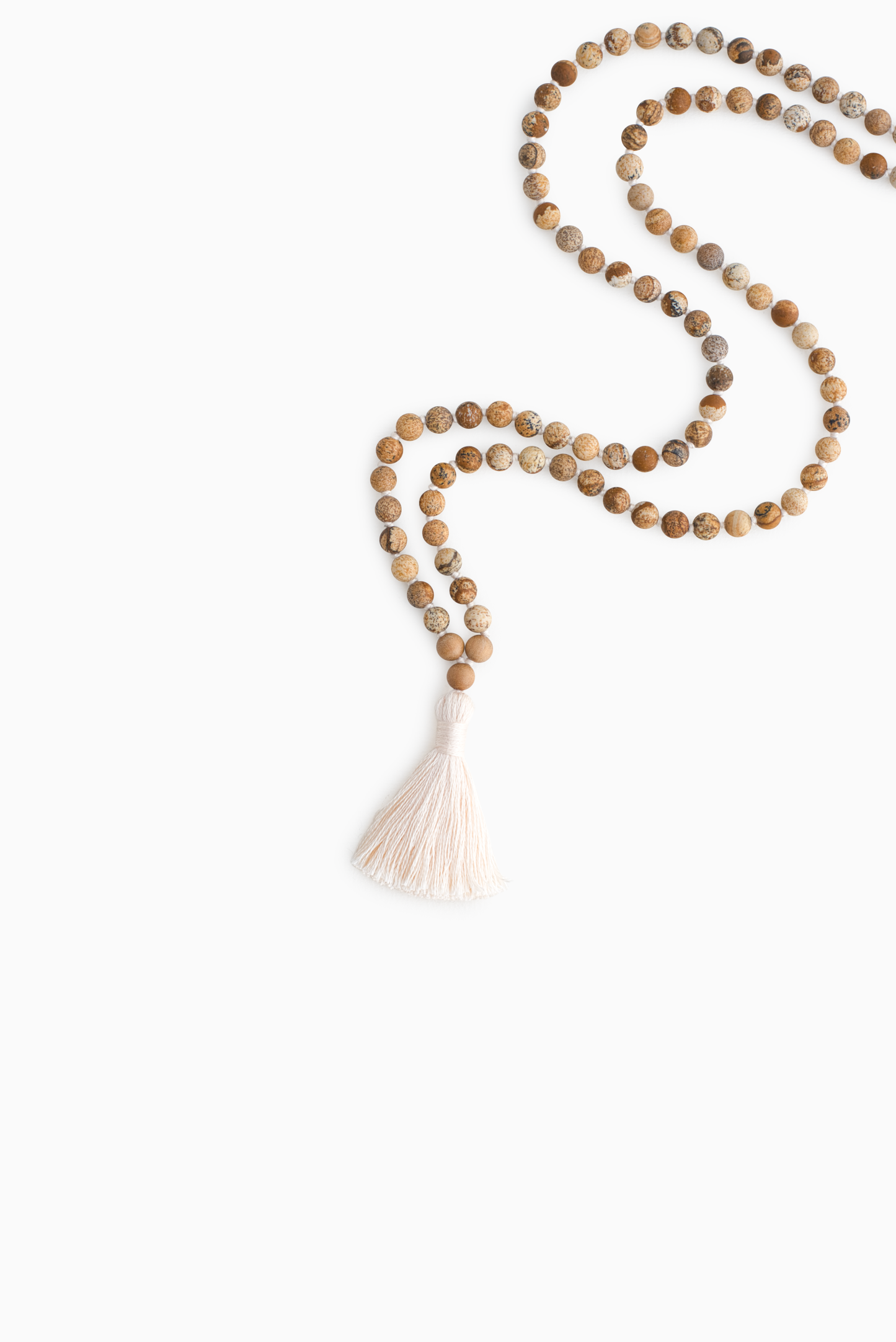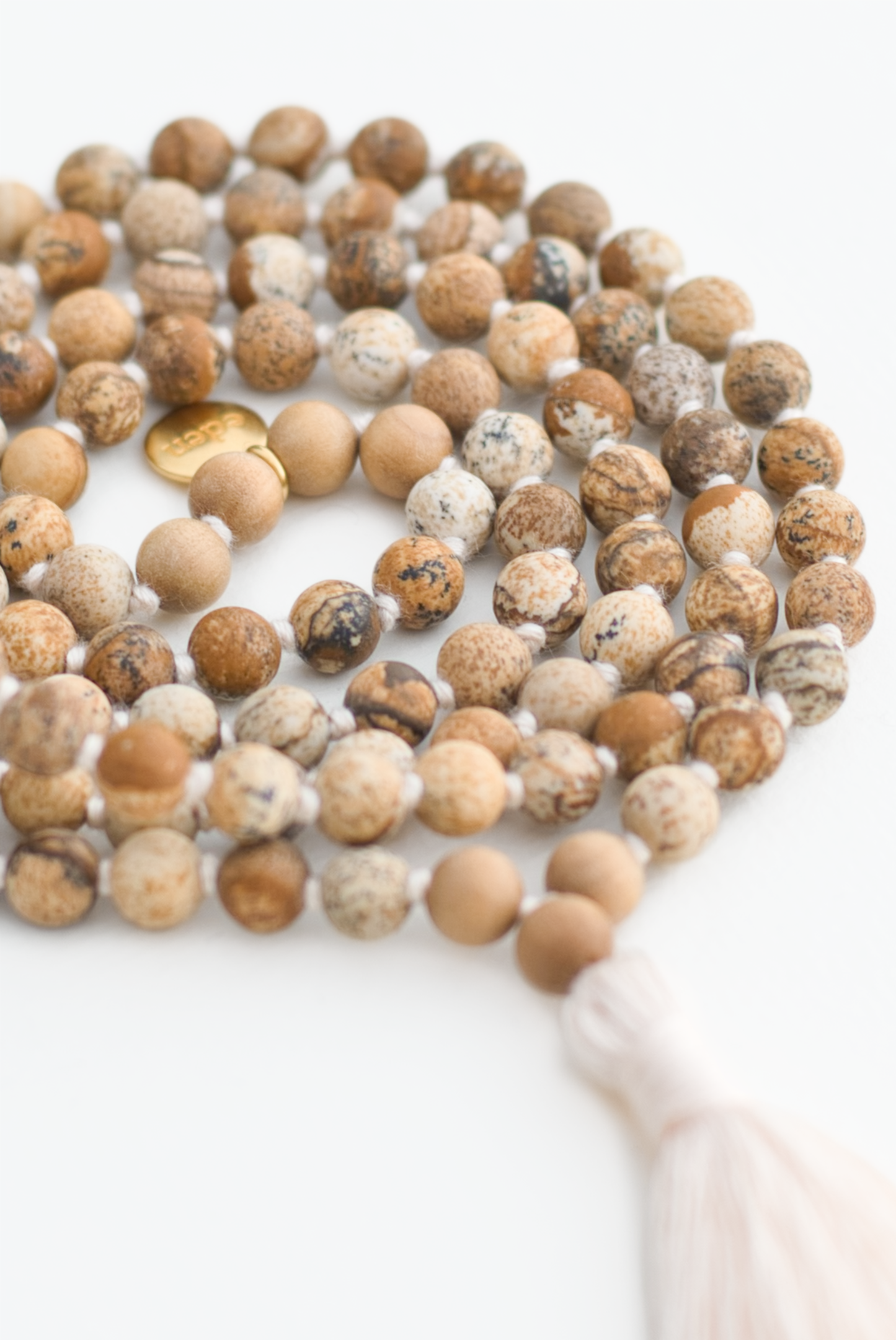 Handcrafted with Heart
Trust your intuition and listen to your inner voice. Now is the time to calmly orient yourself, take time for yourself, and reconnect with your essence. Embark on a journey to yourself and tune into what defines you as a person and what you want to manifest for your true self - you are enough.
Learn More