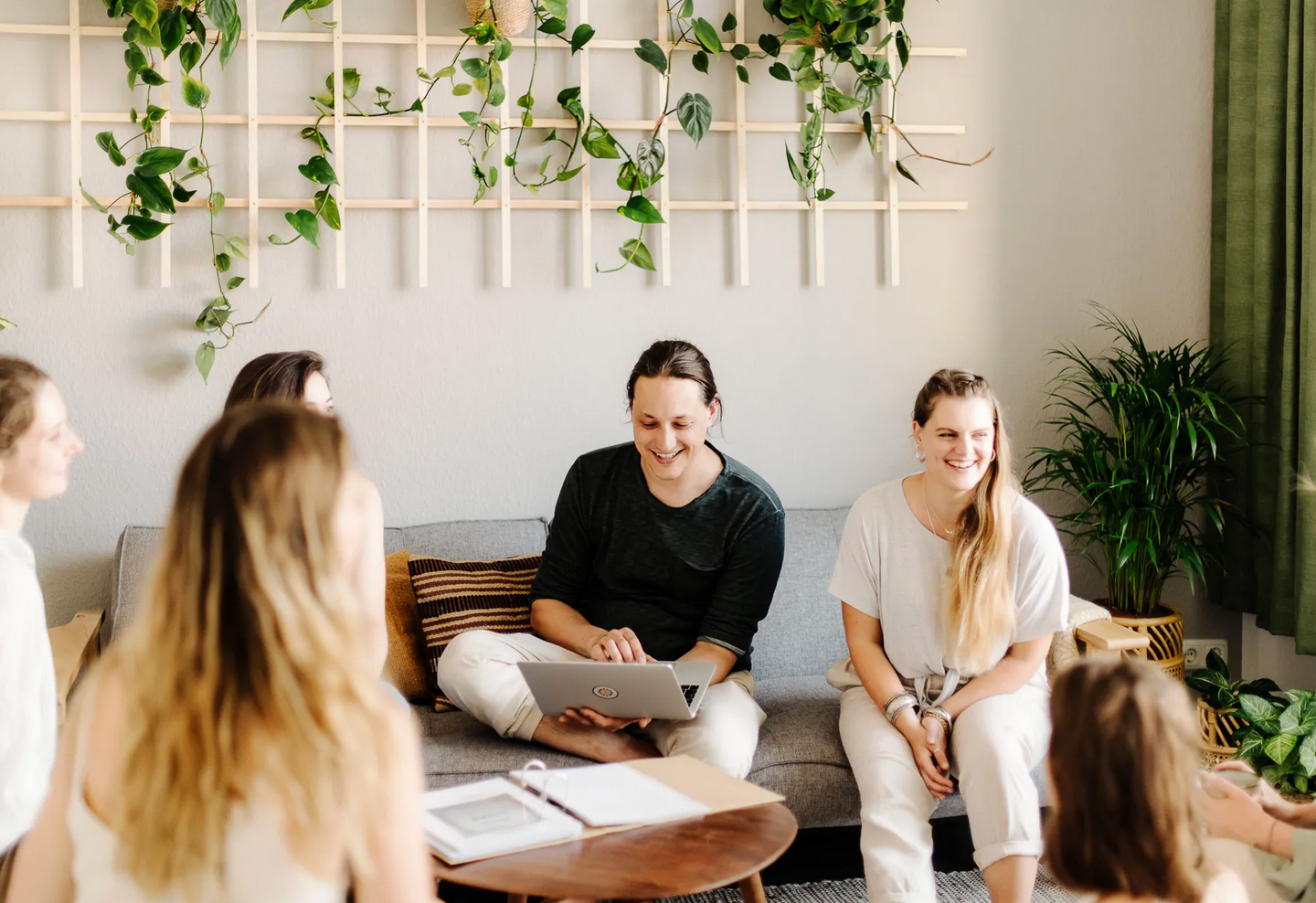 Our vision: Positive energy for you
We firmly believe that each person possesses the potential to shape a positive, fulfilling life for themselves.

With our jewelry, we aim to accompany you on this empowering journey. Each piece serves as a symbol of your inherent ability to effect change and acts as a constant reminder of the immense power that already resides within you.

Our Core Values
We're passionate believers in a better world and a more compassionate economy. Through upholding fair working conditions, utilizing natural materials, and dedicating ourselves to meticulous detail, we strive to manifest our core values into our products, making them tangible expressions of what we stand for.

Mindful Handwork

Our products are handmade in Germany. This way we can guarantee fair working conditions and special attention to detail.

Natural Materials

Every material resonates with its surroundings. That's why we choose to craft our products from natural materials, designed to imbue you with positive energy whenever you wear them.


Donations to Good Causes

We want to create a better world together. That's why we donate part of our revenue to sustainable and social projects.

Handcrafted with Heart
Each piece of our jewelry is thoughtfully designed in our studio and lovingly hand-knotted. The positive energy from our work environment radiates through our products, resulting in a piece of jewelry that not only accompanies you on your journey but also helps you glow each day - from both the inside and the outside.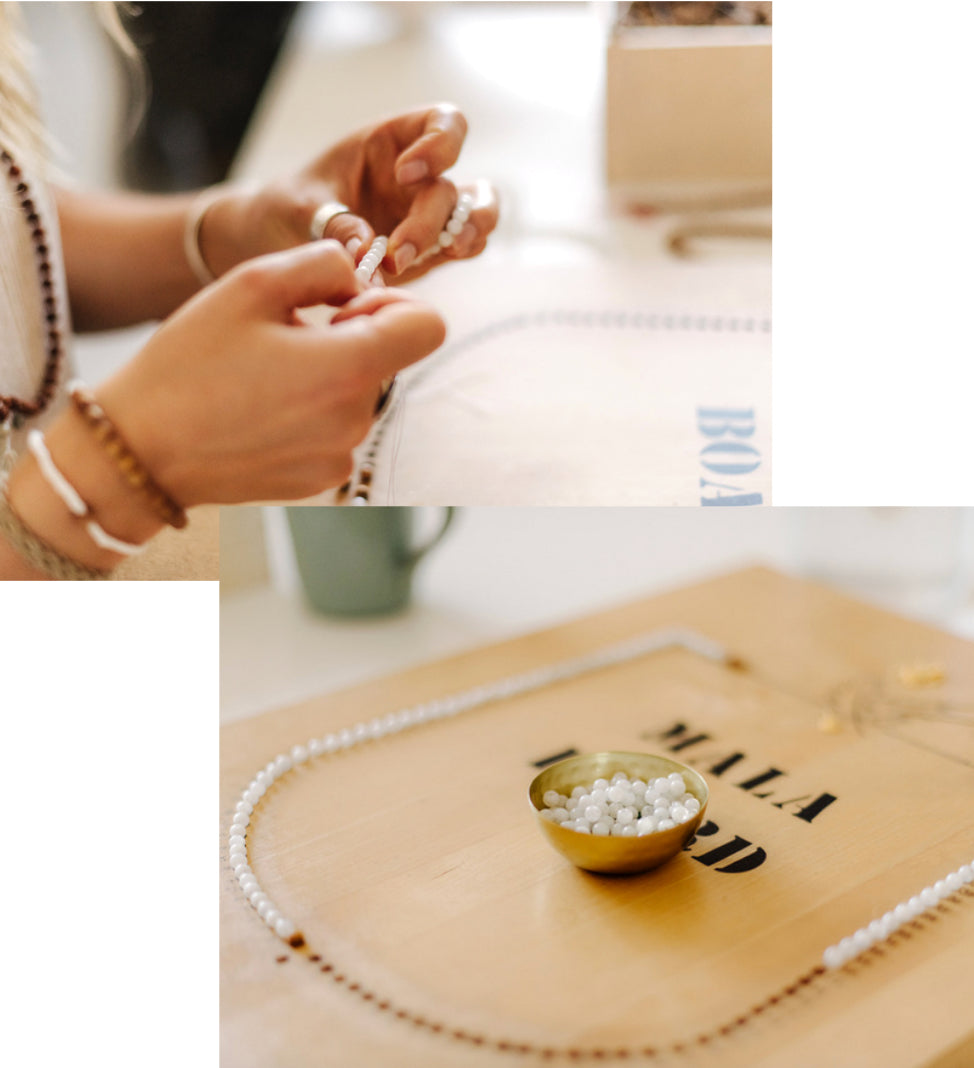 High Quality Materials Selected For You
We believe that every material carries a unique energy.
For this reason, we only use selected materials for our products that provide you with positive energy when worn.
Our beads are individually handpicked until we've crafted the perfect piece of jewelry just for you - a truly unique treasure.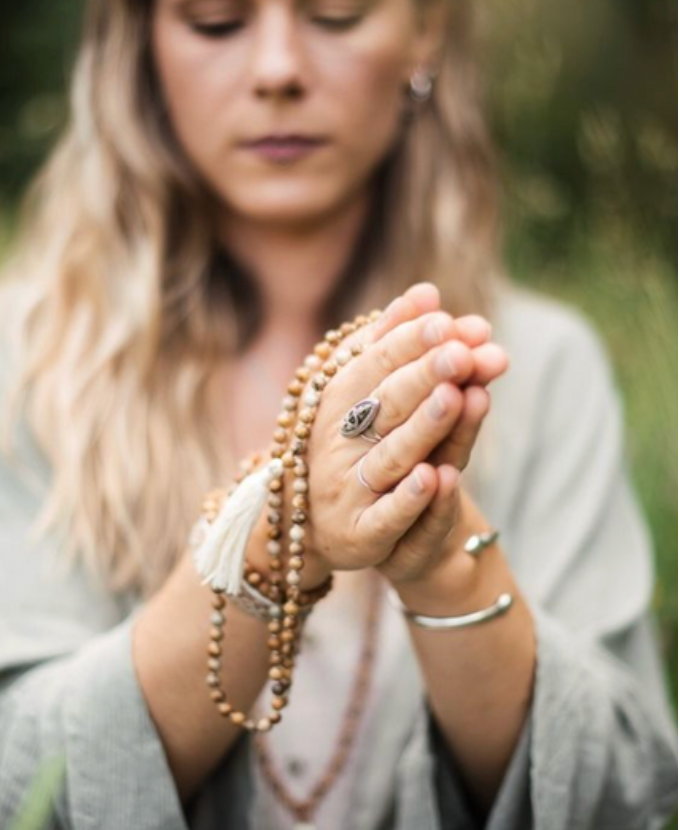 Short Distances, Personal Contact
Our products are deliberately manufactured in Germany in small quantities. This saves us long transport routes and unnecessary CO2 emissions and we can guarantee fair working conditions.

In addition, we can respond to your wishes in our studio. If you have any questions, you can always call us. We are there for you in our studio.
Education as a Pathway to Mindful Living
We wish that all people can be mindful of themselves and the environment. In our eyes, dealing with personal development is an absolute privilege. Access to education is the basis for this.
With every product sold, we therefore support the association Rights for Education e.V., which we founded together with our employee Lucie. Lucie has been working on site in India since 2015 to give disadvantaged children access to primary education and to place them in secondary schools.