Regular price
Sale price
52,00 EUR
Unit price
per
Sale
Sold out
I place my hand on my heart and feel warmth flowing through me like golden light. Energy radiates from within, forming a luminous safe space around me. I feel held, I am my own safe space. I am safe here.
Hand knotted from: Tiger Eye, Lava, Obsidian, Sandalwood.
Natural Materials

Tiger Eye
---------------
Tiger eye is an ancient protective stone. It is said to sharpen the senses of its wearer, giving clarity, protection and renewed strength. With it, you perceive your surroundings more finely while maintaining a strong mental focus. So you keep a cool head even in difficult moments and have a better overview of the situation.

Lava
---------------
Lava comes from the fire of our earth and has been worn as a talisman since ancient times. It is a very archaic material that gives you power, strength and determination. With it, you will prevail even in the most difficult situations and ignite your inner fire.

Obsidian
---------------
Obsidian is a powerful volcanic rock. It opens the gates to the subconscious and promotes self-awareness. It brings unresolved conflicts to light and offers protection from negative energies. As a spiritual mirror, obsidian reveals your true nature and supports personal transformation processes.

Sandalwood
---------------
This aromatic wood is one of the most traditional materials for making malas. It has a special, inner warmth and feels soft and comforting when stroked over it. It also gives off a subtle scent that will always remind you of peace and tranquility in your everyday life. Sandalwood attracts positive energies and supports a calm, peaceful lifestyle.
Handmade in Our Studio

All our malas are made in our studio in Germany. This way you can be sure that your mala was created in a mindful process under fair working conditions and all beads were carefully selected by hand.
Details & Size

Stretch bracelet adjusts to fit the wrist
Pendant: brass, 18K gold plated
Gold beads: brass, 18K gold plated
Beads Ø : 6mm

Sizes
Our sizes are based on the circumference of your wrist
The bracelets themselves are a tad larger to fit comfortably
● In Stock - Ships within 1-3 business days
View full details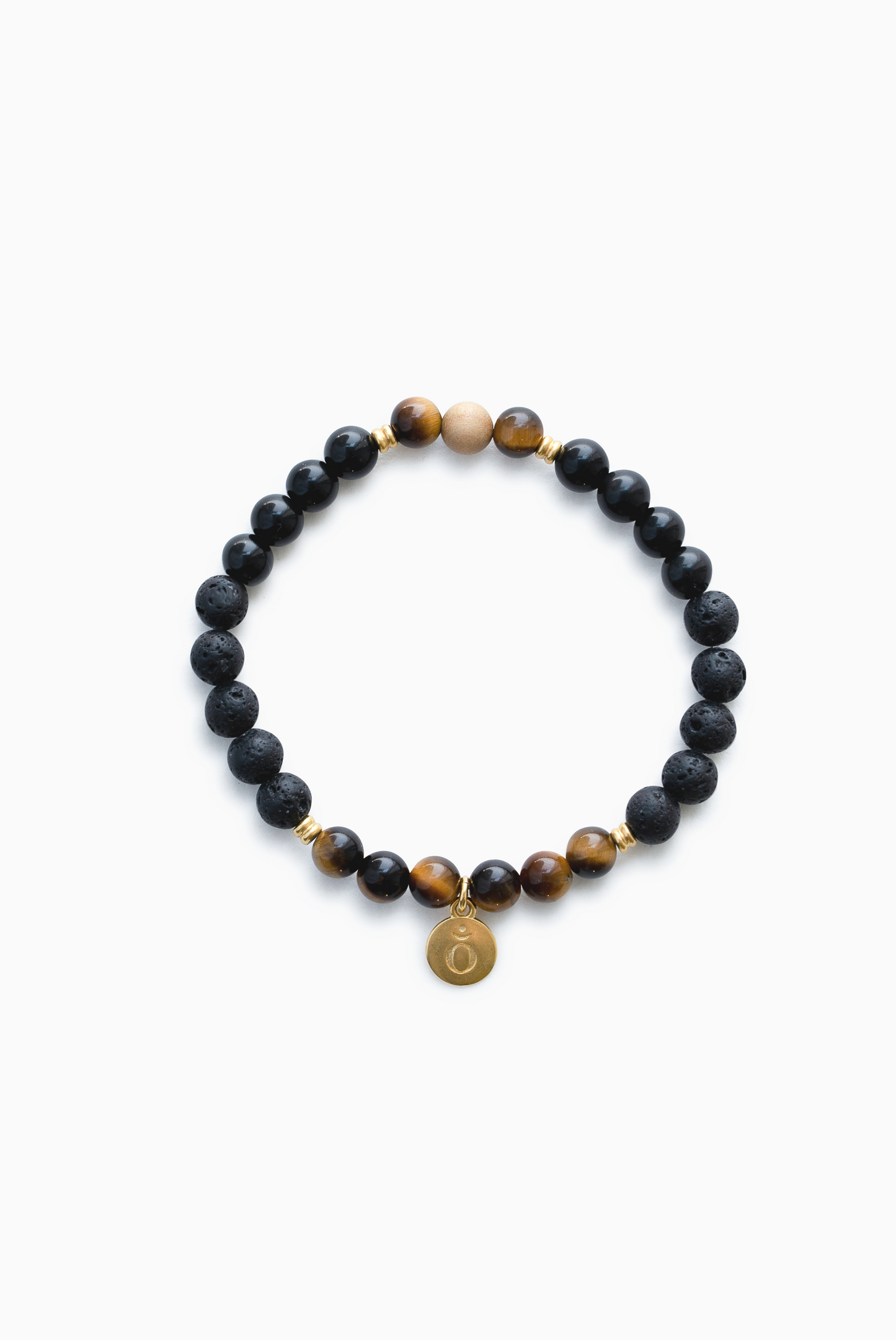 Handcrafted with Heart
Trust your intuition and listen to your inner voice. Now is the time to calmly orient yourself, take time for yourself, and reconnect with your essence. Embark on a journey to yourself and tune into what defines you as a person and what you want to manifest for your true self - you are enough.
Learn More