Regular price
Sale price
52,00 EUR
Unit price
per
Sale
Sold out
I'm bubbling over with ideas and creativity! I have finally made it! Out of my comfort zone. Overcoming my own limitations, with complete confidence in my own abilities, is a whole new way of life for me. I am detached, inspired, free! The opinion of others seems to be far away from me. An ocean of possibilities lies before me. The whole world is open to me - boundless.
Handmade from: Landscape Jasper, Clear Quartz, Rudraksha

Natural Materials

Landscape Jasper
---------------
This jasper captivates your attention with its unique pattern, reminiscent of small painted landscapes. By looking closely at these fine details, you gain a strong presence in the present moment and can more easily detach from fears and worries. Jasper gives courage, joie de vivre and focuses the thoughts completely in the here and now.

Clear Quartz
---------------
Clear Quartz directs its light on what is important in your life. It supports clarity, self-knowledge and gives a calm mind. It is also used to enhance the power of other stones around it.

Rudraksha
---------------
Rudraksha are the seeds of a special tree from the Himalayan region. They are traditionally used by yogis to make their mala necklaces. The beads have a particularly interesting and pleasant surface and feel fascinating and invigorating in the hand. Rudraksha keep away negative energies, give a peaceful sleep and support you on your personal spiritual path.

Handmade in Our Studio

All our malas are made in our studio in Germany. This way you can be sure that your mala was created in a mindful process under fair working conditions and all beads were carefully selected by hand.
Details & Size

Stretch bracelet adjusts to fit the wrist
Pendant: brass, 18K gold plated
Gold beads: brass, 18K gold plated
Beads Ø : 6mm

Sizes
Our sizes are based on the circumference of your wrist
The bracelets themselves are a tad larger to fit comfortably
● In Stock - Ships within 1-3 business days
View full details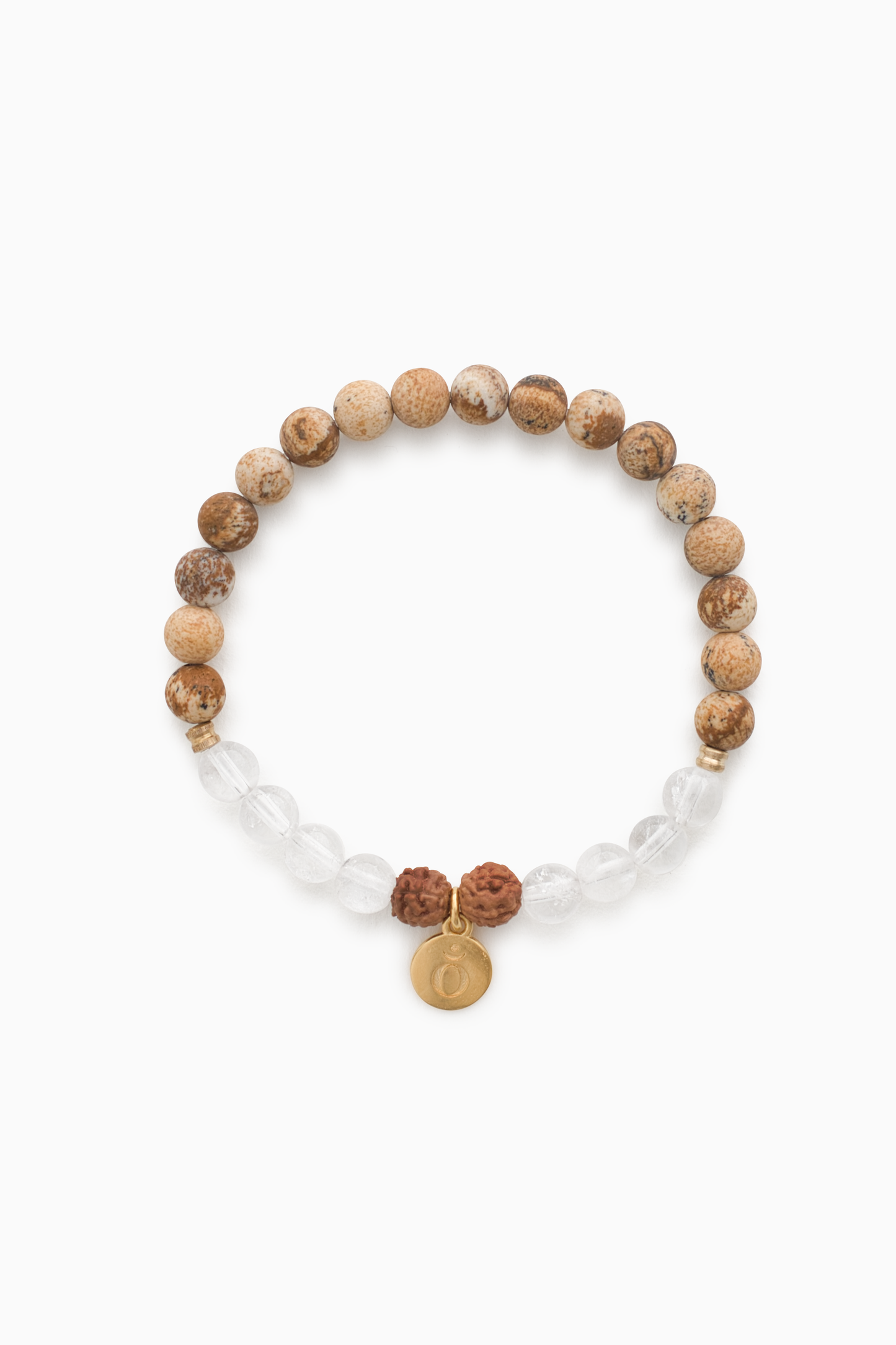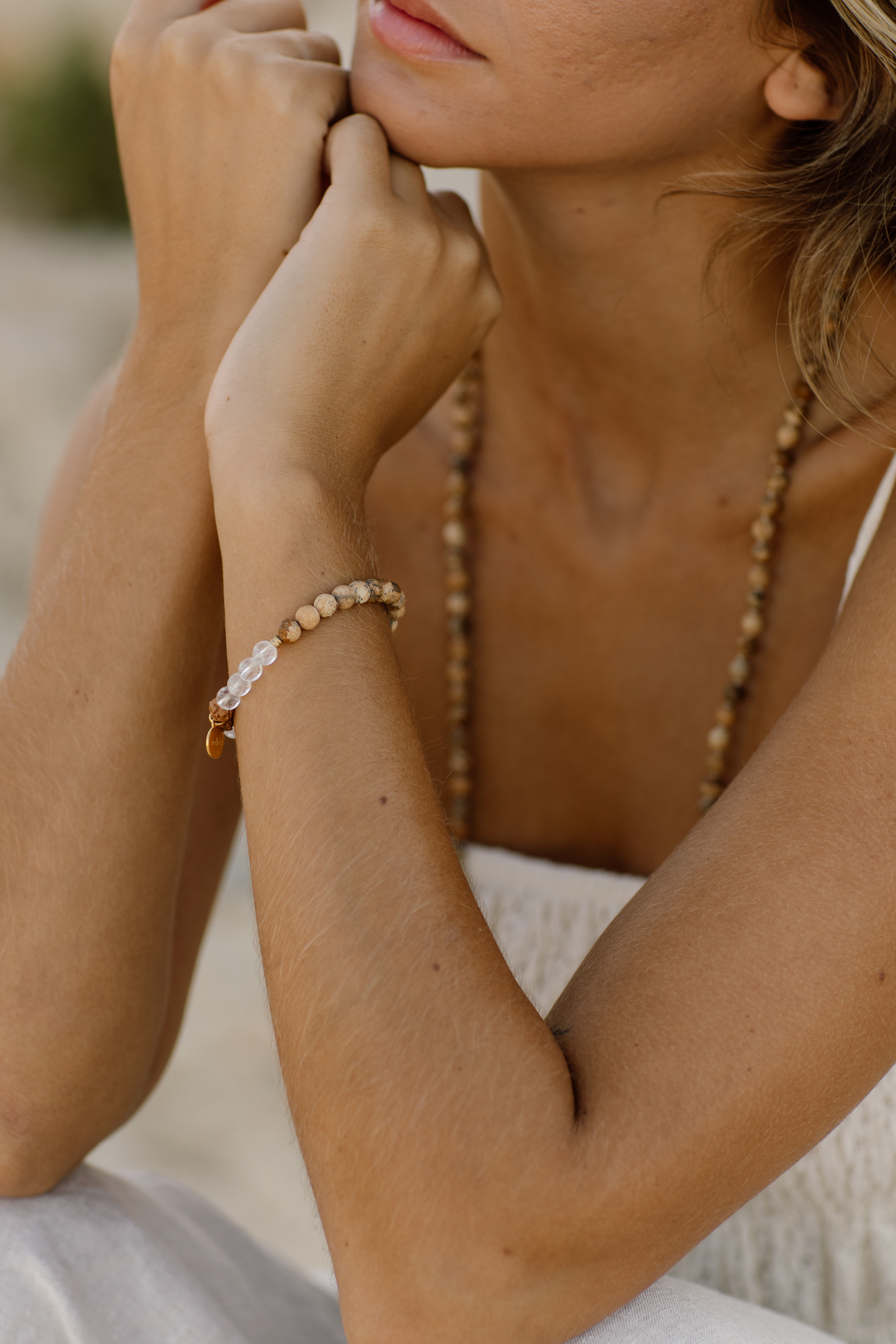 Handcrafted with Heart
Trust your intuition and listen to your inner voice. Now is the time to calmly orient yourself, take time for yourself, and reconnect with your essence. Embark on a journey to yourself and tune into what defines you as a person and what you want to manifest for your true self - you are enough.
Learn More