Regular price
Sale price
54,00 EUR
Unit price
per
Sale
Sold out
I believe in myself. In the diversity of my feelings, in my desires. In all facets of me. Who am I today? Who do I want to be tomorrow? I put my hand on my heart. Eyes closed. Feel the depth of my being. Recognize myself. Everything may be.
Handmade from: Blue agate, Rock Crystal, Rudraksha

Natural Materials

Blue Agate
---------------
Blue Agate is valued as a stone for inner balance and self-knowledge. With its multi-faceted structure, it helps bring hidden ideas to light while promoting self-acceptance, boosting your self-confidence. This special stone supports you in deep self-analysis, lets you discover hidden talents and enables you to build an intimate connection to your true core.

Rock Crystal
---------------
Rock crystal focuses its light on what is important in your life. It supports clarity, self-knowledge and gives a calm mind. Especially good rock crystal works as a reinforcement of other stones.

Rudraksha
---------------
Rudraksha are the seeds of a special tree from the Himalayan region. They are traditionally used by yogis to make their mala necklaces. The beads have a particularly interesting and pleasant surface and feel fascinating and invigorating in the hand. Rudraksha keep away negative energies, give a peaceful sleep and support you on your personal spiritual path.

Handmade in Our Studio

All our malas are made in our studio in Germany. This way you can be sure that your mala was created in a mindful process under fair working conditions and all beads were carefully selected by hand.
Details & Size

Stretch bracelet adjusts to fit the wrist
Pendant: brass, 18K gold plated
Gold beads: brass, 18K gold plated
Beads Ø : 6mm

Sizes
Our sizes are based on the circumference of your wrist
The bracelets themselves are a tad larger to fit comfortably
● In Stock - Ships within 1-3 business days
View full details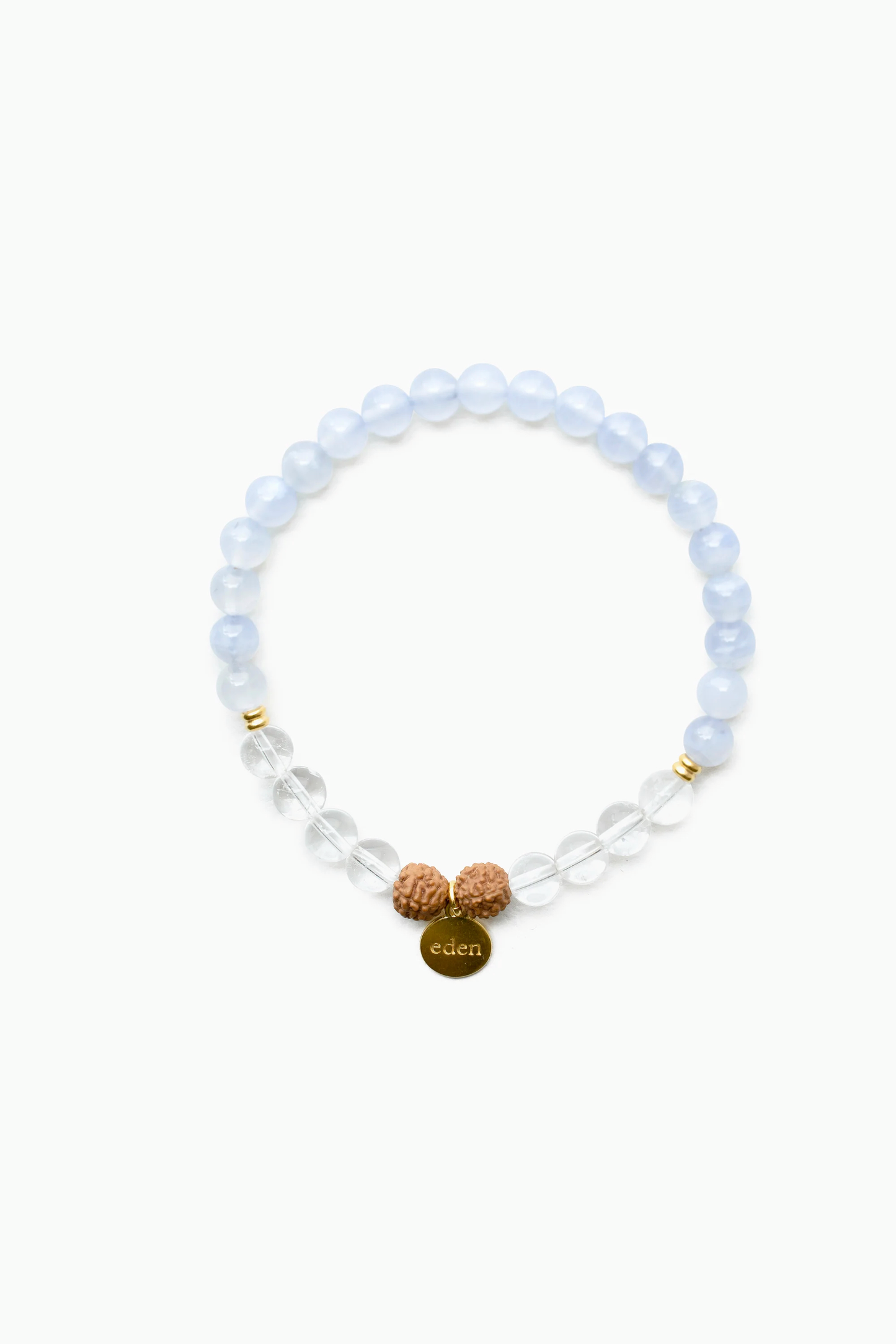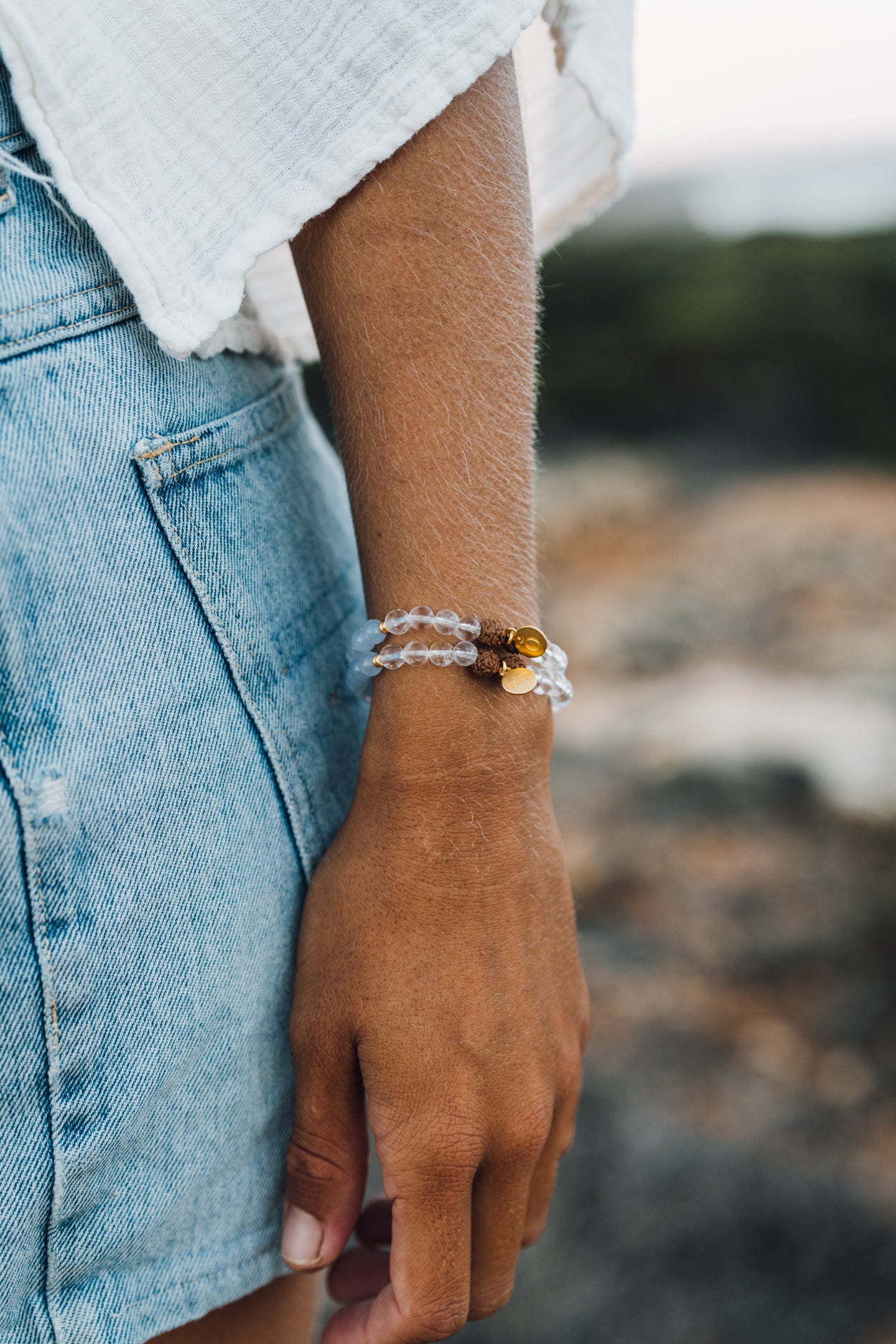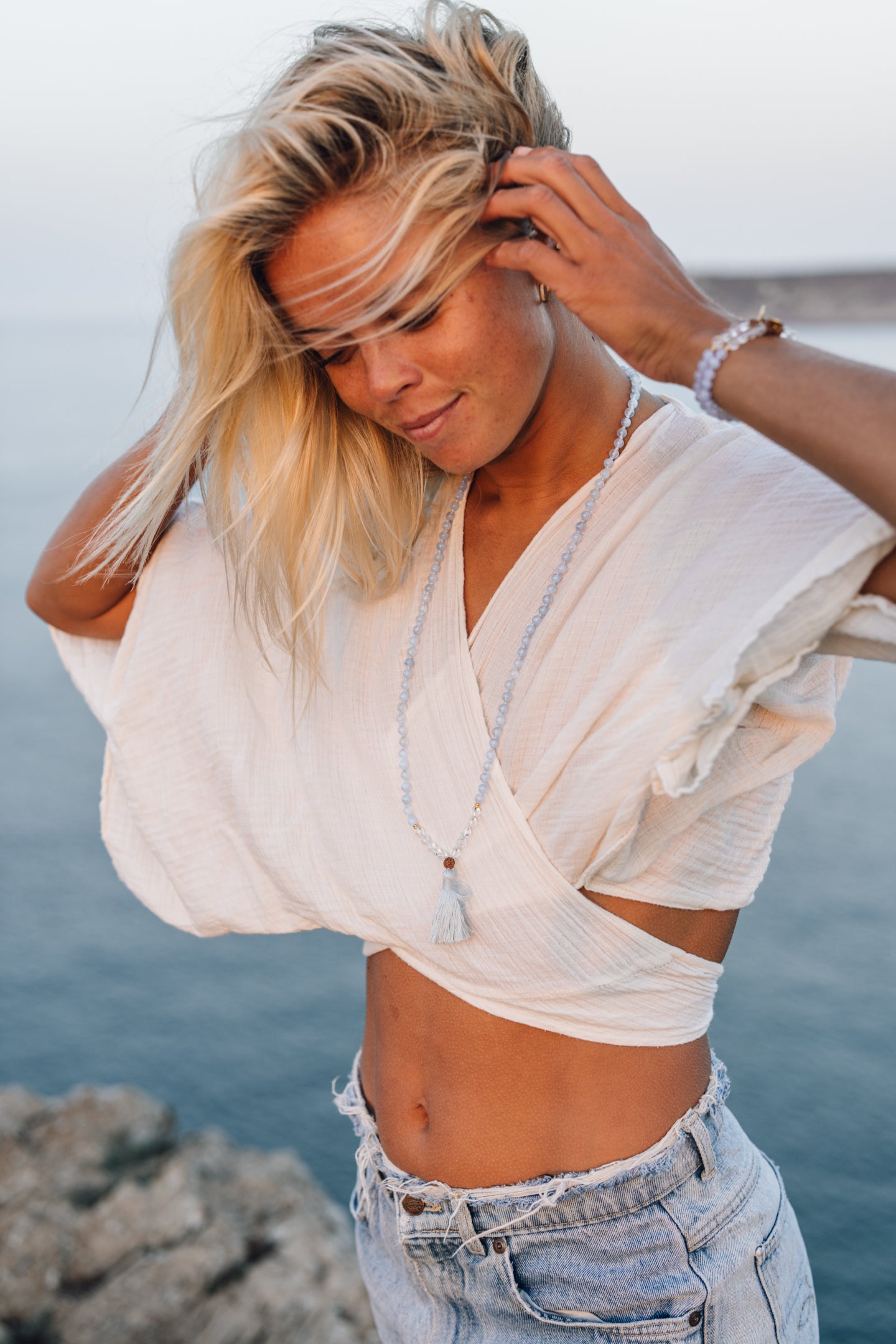 Handcrafted with Heart
Trust your intuition and listen to your inner voice. Now is the time to calmly orient yourself, take time for yourself, and reconnect with your essence. Embark on a journey to yourself and tune into what defines you as a person and what you want to manifest for your true self - you are enough.
Learn More