Regular price
Sale price
128,00 EUR
Unit price
per
Sale
Sold out
I accept myself as I am and don't pretend to be anyone else. I make my own decisions. I don't just do the things I feel like doing. I do the things I would like to have done when I look back on my life. I don't have to please anyone but myself. I live my life. Strong and full of energy.
Handmade from: Magnesite, Lava, Rudraksha
Natural Materials

Magnesite
---------------
This white stone is considered the stone of consciousness. It removes blockages and ensures that you can better absorb new impressions. It gives balance and relaxation and brings you a bit more in harmony with your higher self.

Lava
---------------
Lava comes from the fire of our earth and has been worn as a talisman since ancient times. It is a very archaic material that gives you power, strength and determination. With it you will pass even the most difficult situations and discover your inner fire.

Rudraksha
---------------
Rudraksha are the seeds of a special tree from the Himalayan region. They are traditionally used by yogis to make their mala necklaces. The beads have a particularly interesting and pleasant surface and feel fascinating and invigorating in the hand. Rudraksha keep away negative energies, give a peaceful sleep and support you on your personal spiritual path.

Handmade in Our Studio

All our malas are made in our studio in Germany. This way you can be sure that your mala was created in a mindful process under fair working conditions and all beads were carefully selected by hand.
Details & Size

108 beads + Guru bead
Thread: 100% cotton
Pendant: brass, 18K gold plated
Length of the necklace: ca. 84 cm
Length of the tassel: ca. 4 cm
Beads Ø : 6mm
● In Stock - Ships within 1-3 business days
View full details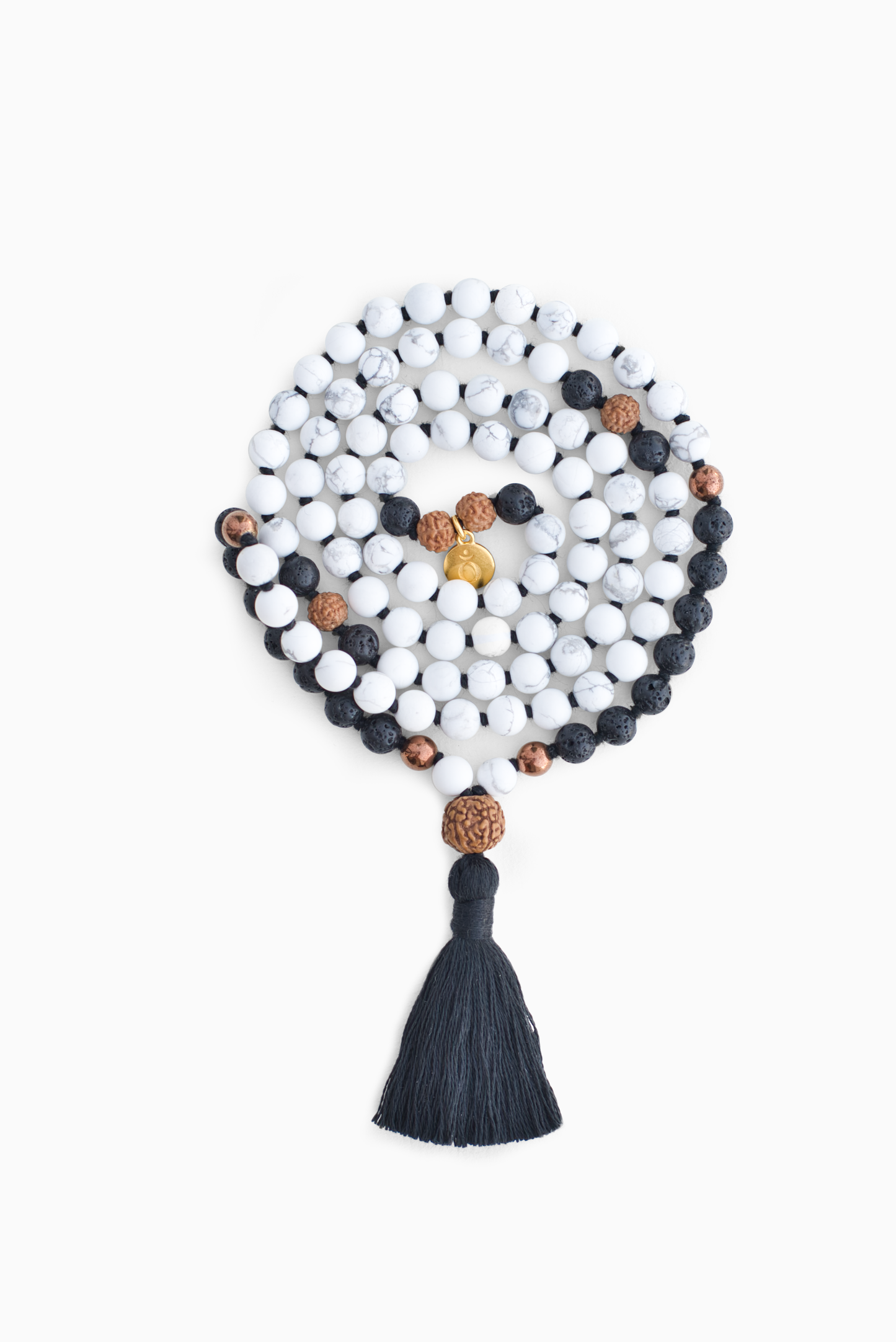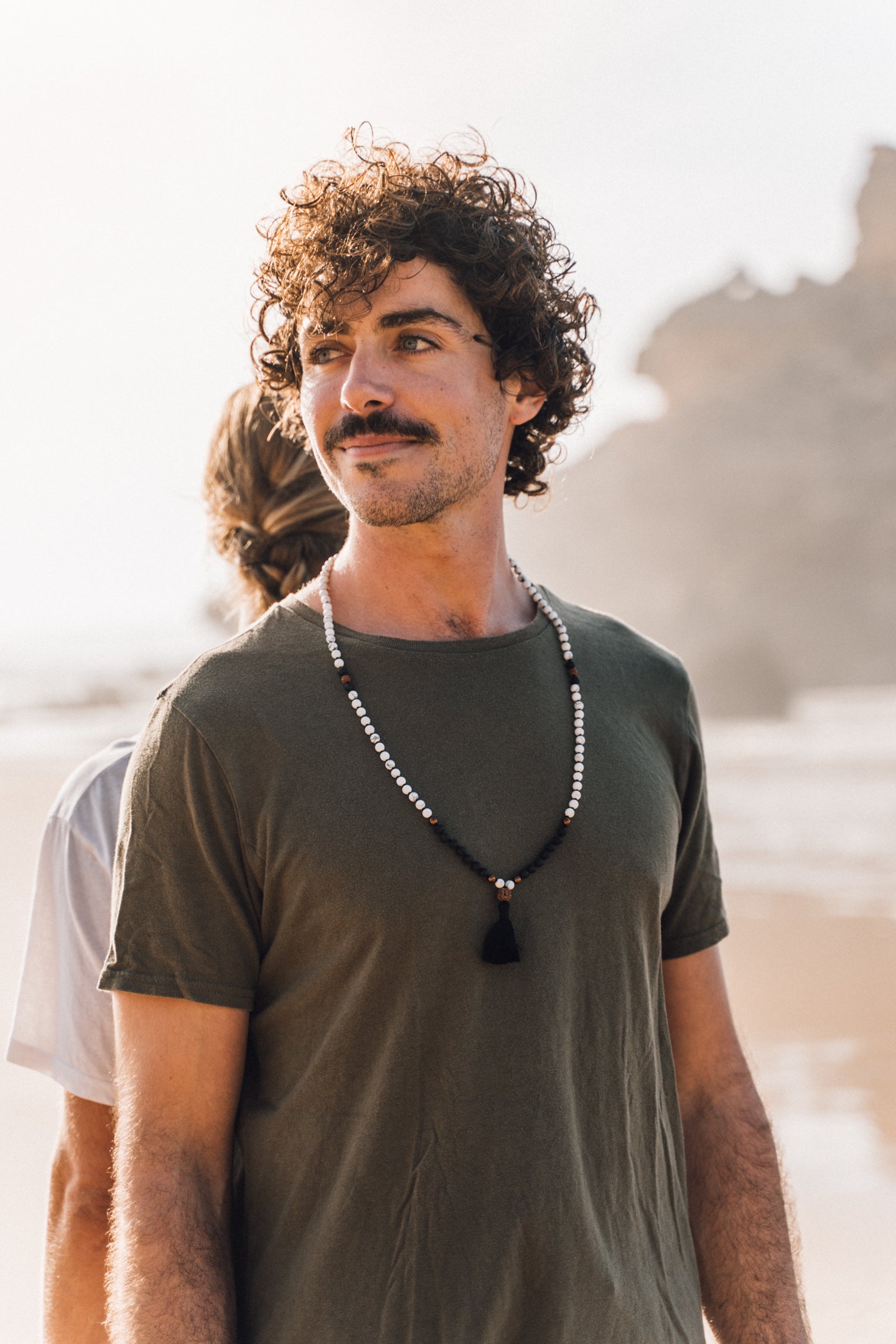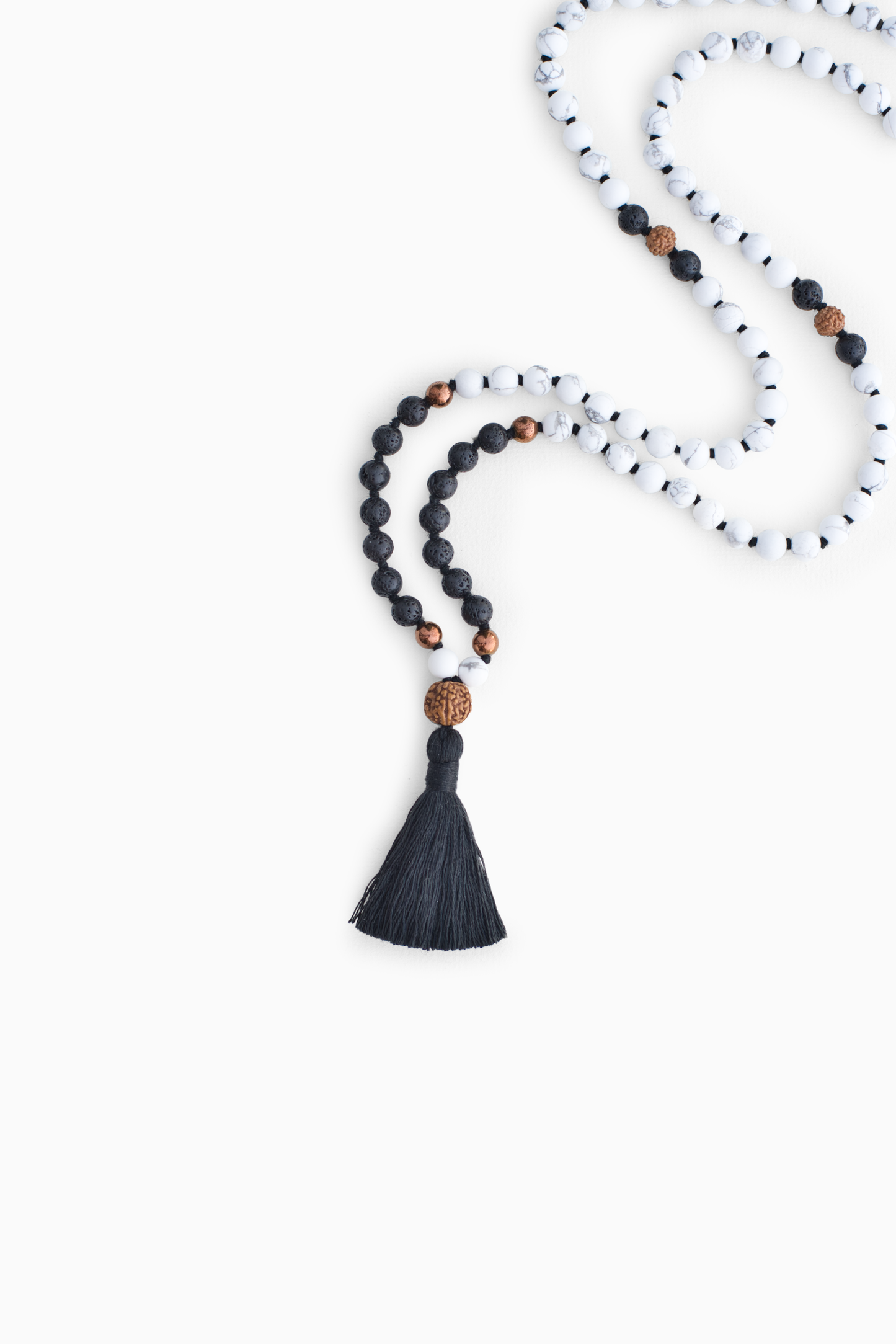 Handcrafted with Heart
Trust your intuition and listen to your inner voice. Now is the time to calmly orient yourself, take time for yourself, and reconnect with your essence. Embark on a journey to yourself and tune into what defines you as a person and what you want to manifest for your true self - you are enough.
Learn More